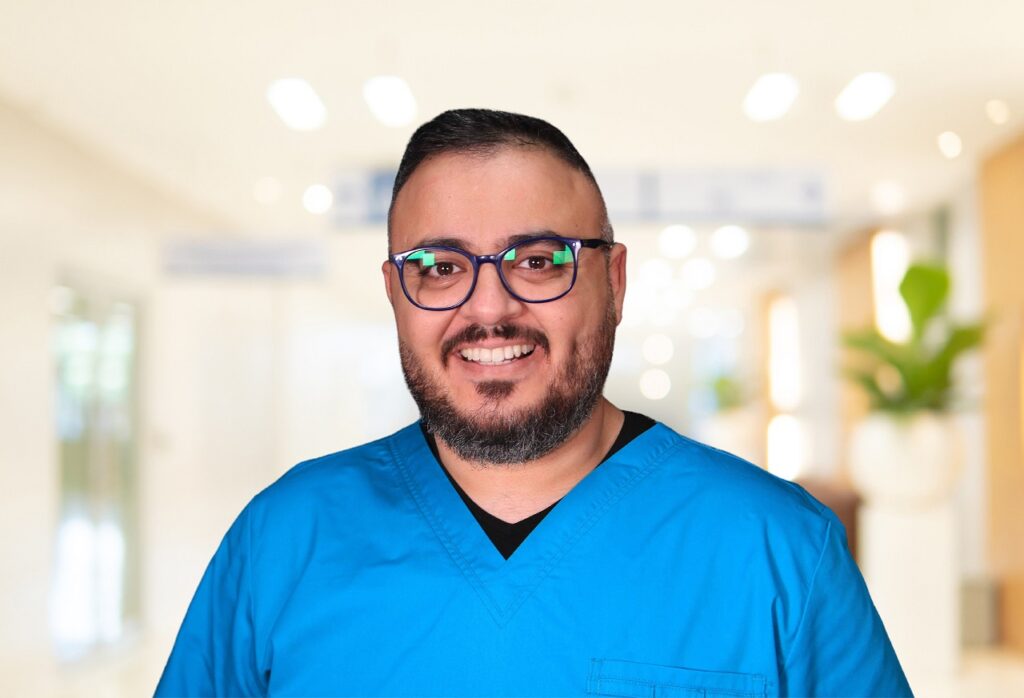 Your Trusted General Dentist in Dubai, UAE
Welcome to the webpage of Dr. Chadi El Masry, a trusted and experienced general dentist serving patients in Dubai, UAE. With over 10 years of experience and a commitment to excellence in dental care, Dr. El Masry is dedicated to providing personalized and exceptional services to patients of all ages.
Education and Qualifications:
Dr. Chadi El Masry has obtained the necessary education and qualifications to deliver high-quality dental care:
University of Science & Technology Sanaa – Yemen: Dentistry

Beirut Arab University – Beirut – Lebanon: Oral Surgery
With a solid educational foundation, Dr. El Masry combines academic knowledge with practical skills to deliver effective and comprehensive dental treatments.
Fluent in both Arabic and English, Dr. El Masry ensures seamless communication with patients, creating a comfortable and understanding environment. Patients can express their concerns, ask questions, and actively participate in their dental care journey.
Dr. Chadi El Masry's expertise extends to a wide range of general dentistry services, including preventive care, restorative treatments, and overall oral health maintenance. By staying up-to-date with the latest advancements in dentistry, Dr. El Masry provides patients with the most effective and innovative treatment options.
At Dr. Chadi El Masry's practice, patient satisfaction and well-being are top priorities. With a gentle and compassionate approach, Dr. El Masry ensures that each patient receives personalized care tailored to their unique needs and preferences. By listening attentively and understanding individual concerns, Dr. El Masry develops treatment plans that promote optimal oral health and a confident smile.
To book an appointment with Dr. Chadi El Masry, please visit Doctors Clinic Diagnostic Center, where he practices. Our clinic provides a friendly and welcoming environment where you can receive top-notch dental care from a trusted professional.
Experience the difference of personalized dental care with Dr. Chadi El Masry. Schedule an appointment today at Doctors Clinic Diagnostic Center and take the first step towards achieving and maintaining a healthy and beautiful smile.