Welcome to Doctors Clinic Diagnostic Center, Experience the Difference with Open Magnetic Resonance Imaging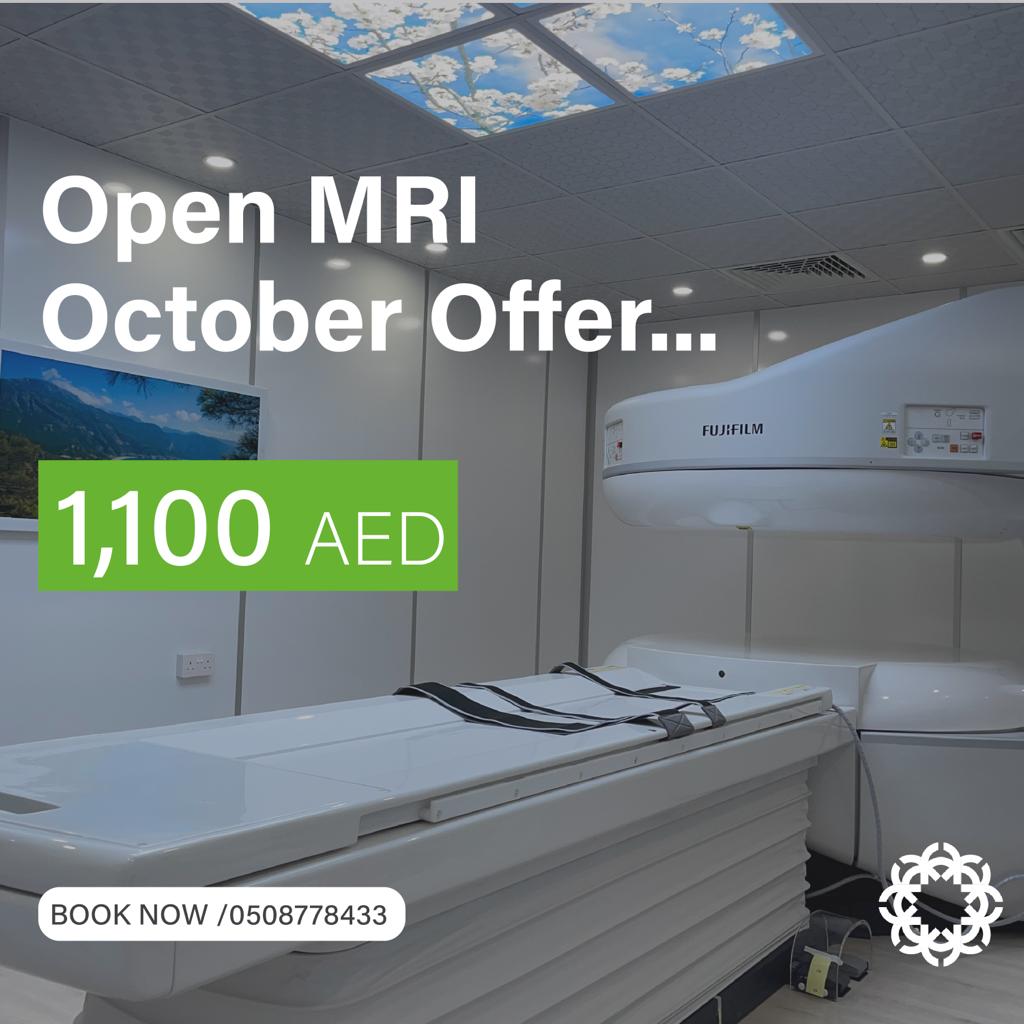 Are you seeking a more comfortable and relaxed MRI experience?
Look no further! Doctors Clinic Diagnostic Center offers advanced open MRI services that prioritize your comfort without compromising on the quality of diagnostic imaging. Say goodbye to the confines of traditional MRI machines and embrace the open concept that puts your well-being first.
We ensure a comfortable, convenient and quiet MRI scan experience for our patients. Worried about the MRI scan cost in Dubai? we offer competitive and accessible pricing, making high-quality healthcare accessible to all. Choose the convenience and precision of Open MRI Dubai at Doctors Clinic Center, where your well-being is our top priority.
Open MRI is an imaging technology that provides a spacious and patient-friendly alternative to conventional MRI machines. Unlike closed or tunnel-like scanners, open MRI systems feature a wider bore, ensuring a more accessible and accommodating experience for individuals who may feel anxious or claustrophobic in confined spaces.
Our Commitment to Your Comfort
At Doctors Clinic Diagnostic Center, we understand that undergoing medical procedures can be overwhelming. That's why we've invested in advanced Open MRI technology and created a soothing environment to ease your worries. Our friendly and experienced team of radiologists and technologists are dedicated to ensuring your comfort throughout the entire scan experience, from start to finish.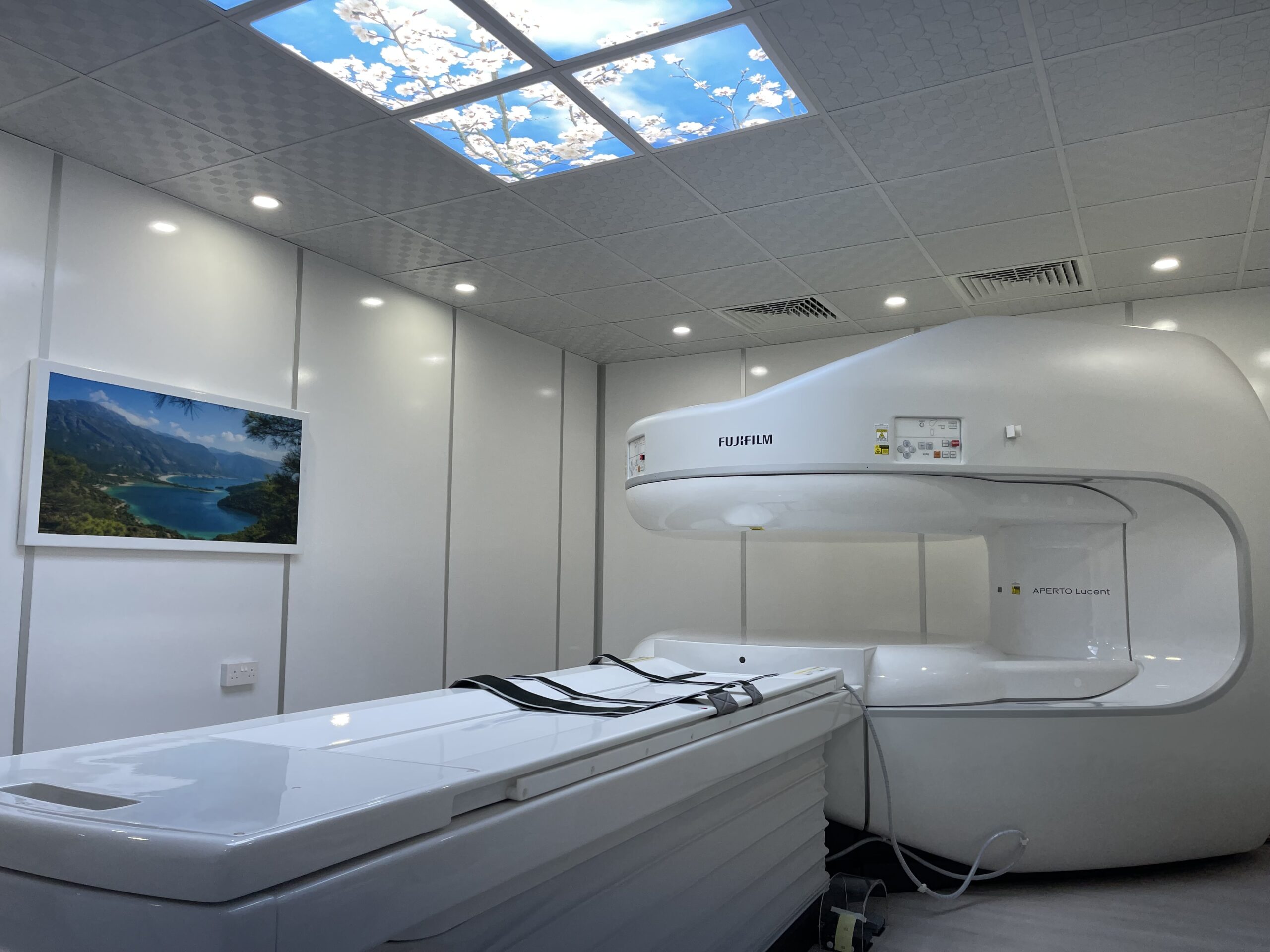 Advantages of Open MRI at Doctors Clinic Diagnostic Center
Our open MRI design offers a more spacious and less restrictive imaging experience, reducing anxiety and improving overall comfort.
The wider bore of our open MRI system accommodates individuals of various sizes, including those who struggle with claustrophobia or larger body frames.
Exceptional Image Quality

:
Despite the open design, our advanced MRI technology delivers high-resolution images, enabling accurate diagnoses and effective treatment planning
Open MRI is especially beneficial for children, allowing parents or caregivers to be present during the scan, promoting a reassuring and stress-free environment for our young patients.
Why Choose Doctors Clinic Diagnostic Center?
We prioritize your well-being and strive to create a supportive environment where you feel heard, respected, and comfortable.
Our clinic is equipped with the latest open MRI technology, ensuring exceptional image quality for precise and accurate diagnoses.
Our experienced radiologists and technologists are highly skilled in conducting open MRI scans and interpreting results, providing you with reliable and comprehensive reports
We offer flexible scheduling options to accommodate your busy lifestyle, with minimal wait times and efficient service delivery
Why Choose DCDC for Your MRI Scan Needs?
Expertise You Can Trust:
Our experienced team of radiologists and technicians are dedicated to delivering accurate and detailed MRI scan results. With DCDC, you are in the hands of skilled medical professionals who prioritize your health.
State-of-the-Art Technology:
Experience the latest in MRI technology with the newest Open MRI machine installed in Dubai, U.A.E. from Fuji Film Japan, and a 1.5 Tesla MRI equipment from GE Healthcare, U.S.A.
With two MRI machines, we utilize the latest MRI technology, ensuring high-quality imaging and precise diagnosis. Our advanced equipment provides detailed images, aiding our medical professionals in making accurate assessments.
Open MRI: A Convenient Experience for All
Avoid Claustrophobia: Our Open MRI machine provides a more spacious and comfortable experience, ideal for patients who may feel claustrophobic in traditional closed bore MRI machines.
Child-Friendly Environment: For children or patients who require a guardian's presence, our Open MRI setup allows parents to accompany their child during the scan, ensuring a stress-free experience.
Same-Day Appointments and Prompt Communications:
Benefit from the convenience of same-day appointments, ensuring you get the care you need promptly.
We maintain seamless communication with your healthcare providers, ensuring a collaborative approach to your well-being.
Book Your Open MRI Today
Experience the difference with Doctors Clinic Diagnostic Center open MRI services in comfort, affordable, same day service and expert radiologists. We ensure high-quality imaging in a comfrotable and quiet environment.

Say goodbye to anxiety and hello to a stress-free, peaceful MRI experience and accurate diagnosis. Contact us now to schedule your appointment or to learn more about our open MRI technology. Trust in our commitment to your well-being and let us guide you through a stress-free MRI experience.