Pink October offer - Laser Hair Removal
Say Goodbye to Unwanted Hair: Pink October Specials Inside!
Laser Hair Removal – Affordable, Safe, and Effective!
This October, indulge in self-care with our exclusive Laser Hair Removal Pink October Specials. Embrace smooth, hair-free skin with our advanced treatments. Unveil confidence without breaking the bank.
💖 3 Sessions Bikini + Underarm: Just 299AED!
💖 3 Sessions Full Face: Only 249AED!
💖 3 Sessions Upper Lip & Chin: Unbelievable 99AED!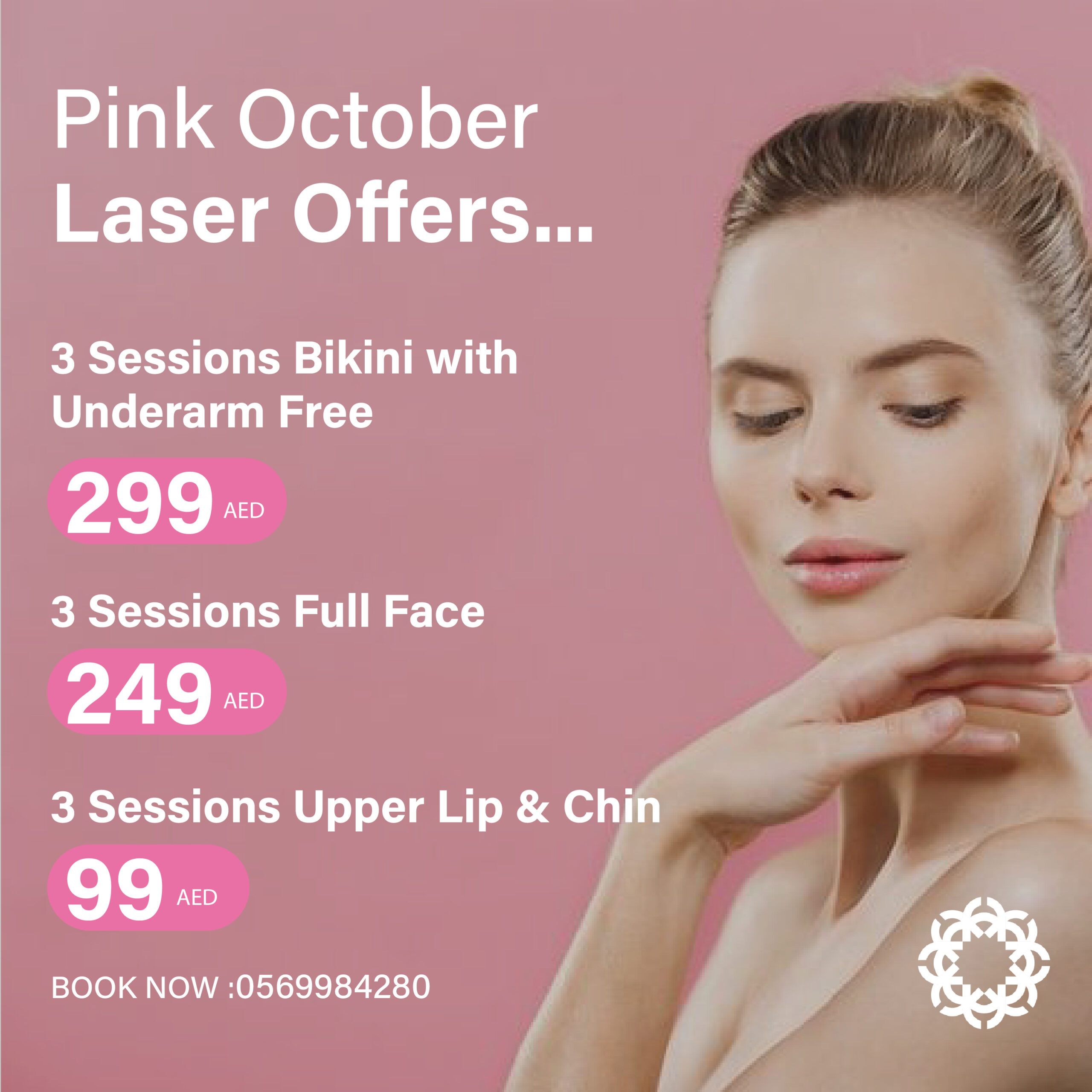 ✨ Advanced Technology: State-of-the-art laser technology for precise and painless treatments.
✨ Experienced Professionals: Skilled technicians ensuring a safe and comfortable experience.
✨ Lasting Results: Say goodbye to razors and hello to long-lasting, smooth skin.
✨ Affordable Packages: Unbeatable prices for high-quality treatments.