Hollywood Smile Services at Doctors Clinic Diagnostic Center (DCDC), Dubai
Welcome to Doctors Clinic Diagnostic Center (DCDC), a leading multi-specialty diagnostic center located in Dubai Healthcare City, Dubai, U.A.E. Our dental clinic is proud to offer a range of Hollywood smile services, designed to enhance the beauty and confidence of your smile. With our skilled team of cosmetic dentists and state-of-the-art facilities, we provide exceptional smile makeovers in a comfortable and supportive environment.
Smile Makeovers: Transform Your Smile with Hollywood Smile Makeovers in Dubai, UAE
At DCDC, we believe that everyone deserves a stunning smile. Our experienced cosmetic dentists specialize in smile makeovers, combining various cosmetic dental treatments to create a customized smile transformation plan. From teeth whitening to porcelain veneers and dental crowns, we will work closely with you to achieve the smile you've always desired.
Porcelain Veneers: Enhance Your Smile with Porcelain Veneers in Dubai, UAE
Porcelain veneers are thin, custom-made shells that are bonded to the front surface of your teeth. Our skilled dentists use high-quality porcelain materials to create natural-looking veneers that can correct issues like chips, stains, gaps, and misalignment. With porcelain veneers, you can achieve a Hollywood-worthy smile that radiates confidence.
Teeth Whitening: Achieve a Dazzling Smile with Teeth Whitening in Dubai, UAE
If you desire a brighter, more youthful smile, our teeth whitening treatments can help. Using professional-grade whitening agents and advanced techniques, our cosmetic dentists can effectively remove stains and discoloration from your teeth. Whether you choose in-office whitening or take-home kits, you can expect noticeable results and a rejuvenated smile.
Dental Crowns: Restore Your Smile with Dental Crowns in Dubai, UAE
Dental crowns are versatile restorations that can enhance both the appearance and functionality of your teeth. Our expert dentists utilize high-quality materials to create durable and lifelike dental crowns, which can cover and protect damaged, misshapen, or discolored teeth. With dental crowns, you can achieve a natural-looking smile that lasts.
Dental Bridges: Replace Missing Teeth with Dental Bridges in Dubai, UAE
If you have gaps in your smile due to missing teeth, our dental bridges offer an effective solution. Dental bridges consist of artificial teeth supported by adjacent teeth or dental implants, filling the empty spaces and restoring your smile's harmony. Our skilled dentists will design and place dental bridges that blend seamlessly with your natural teeth.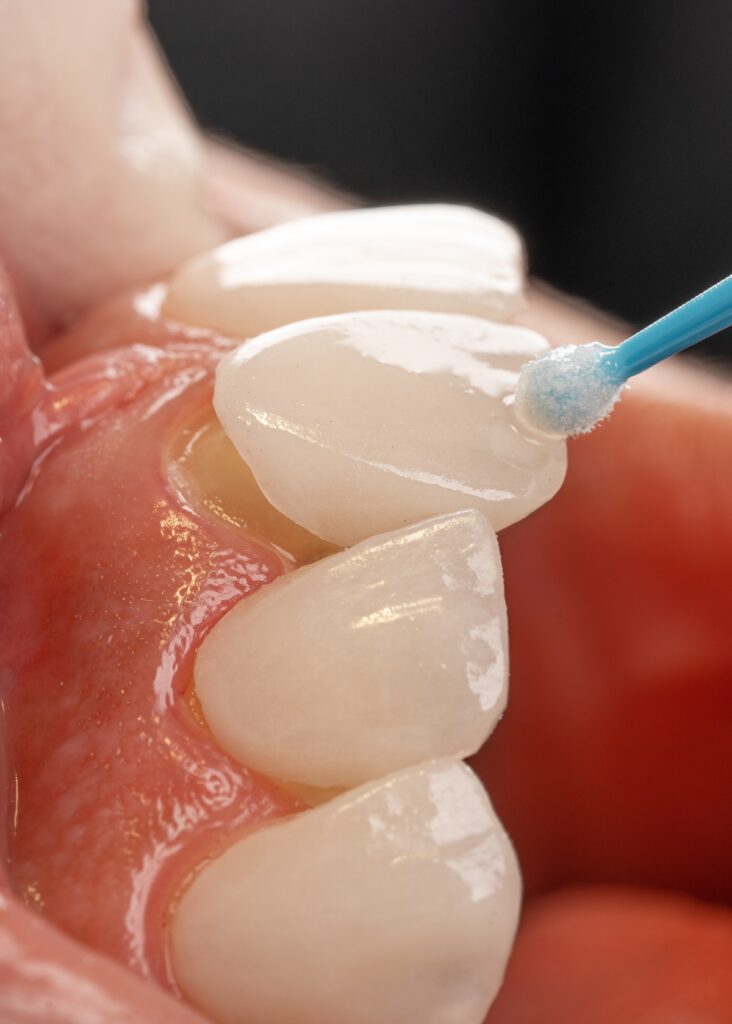 At Doctors Clinic Diagnostic Center, we are committed to delivering exceptional Hollywood smile services in Dubai, U.A.E. Our experienced cosmetic dentists use advanced techniques and materials to create beautiful, long-lasting smile transformations.
Contact us today to schedule a consultation and take the first step towards achieving your dream Hollywood smile.