Dental and Gum Surgery Services at Doctors Clinic Diagnostic Center (DCDC), Dubai
Welcome to Doctors Clinic Diagnostic Center (DCDC), a leading multi-specialty diagnostic center located in Dubai Healthcare City, Dubai, U.A.E. Our dental clinic is proud to offer a range of advanced dental and gum surgery services to address complex oral health issues. With our skilled team of oral surgeons and state-of-the-art facilities, we provide exceptional surgical care in a comfortable and supportive environment.
At DCDC, we understand the importance of maintaining healthy gums. Our experienced periodontists specialize in treating various stages of gum disease, including gingivitis and periodontitis. Using the latest techniques and equipment, we provide thorough evaluations, scaling and root planing, and personalized treatment plans to help restore your gum health.
For patients with receding gums, our skilled oral surgeons offer gum grafting procedures. Through this technique, we restore the gumline by taking grafts from other areas of the mouth and carefully placing them over the affected areas. With our expertise in gum grafting, we aim to enhance aesthetics, protect tooth roots, and prevent further gum recession.
If you have missing teeth, dental implant surgery provides a durable and natural-looking solution. Our experienced implant specialists use advanced techniques to place dental implants, which are titanium posts that serve as artificial tooth roots. Whether you need a single implant or a full mouth restoration, we are committed to helping you regain a complete, functional smile.
Wisdom teeth can often cause pain, overcrowding, and other dental complications. Our oral surgeons specialize in gentle wisdom tooth extractions to alleviate discomfort and prevent future oral health issues. With our expertise and a focus on patient comfort, we ensure a smooth extraction process and provide comprehensive aftercare instructions.
In preparation for dental implants or to address bone loss in the jaw, our skilled surgeons perform bone grafting procedures. By utilizing bone graft materials and advanced techniques, we help regenerate and augment bone structure, creating a solid foundation for successful implant placement and overall oral health.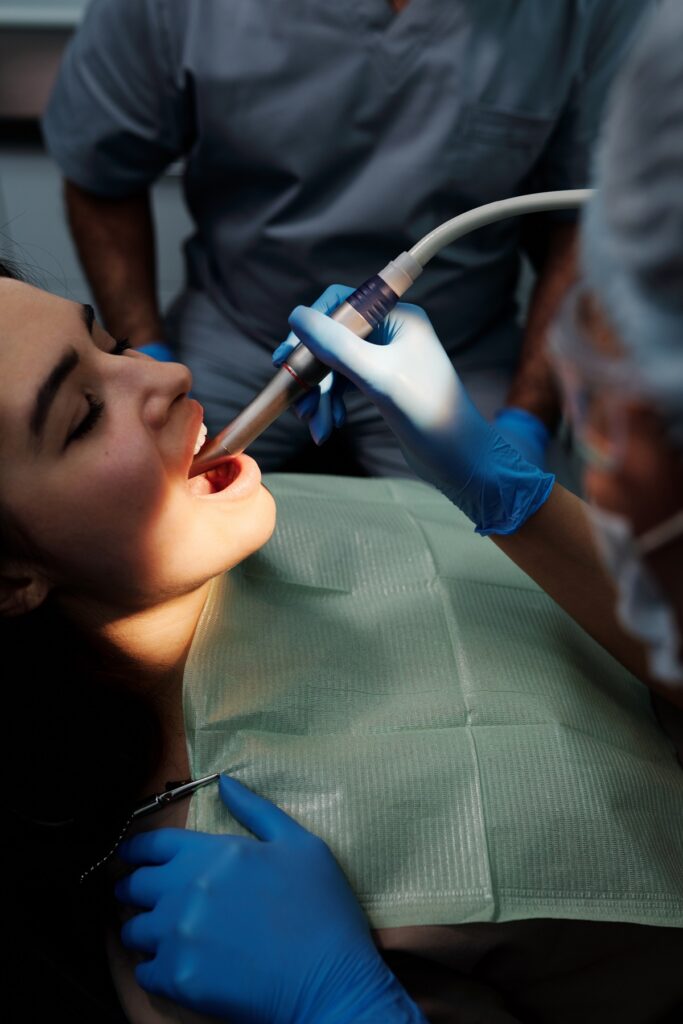 At Doctors Clinic Diagnostic Center, we are committed to delivering exceptional dental and gum surgery services in Dubai, U.A.E. Our experienced dentists and oral surgeons are dedicated to providing personalized care and achieving outstanding results. Take the first step towards a healthier smile by booking your appointment today.
Contact us now to schedule a consultation and experience our state-of-the-art facilities, compassionate care, and excellent surgical expertise. Your oral health is our priority, and we look forward to helping you achieve the smile you deserve.