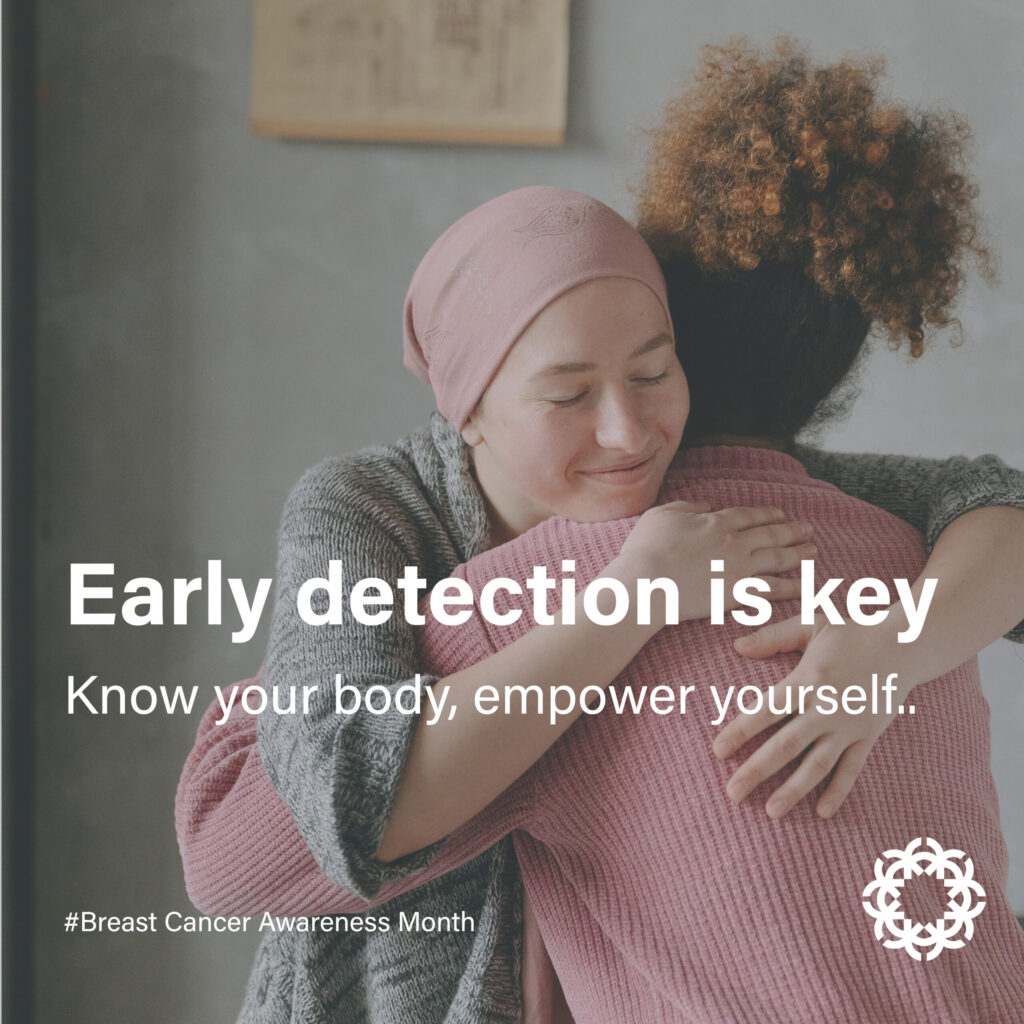 Welcome to DCDC, your trusted partner in breast health, conveniently located in Dubai Healthcare City. As Breast Cancer Awareness Month illuminates October, women in Dubai are urged to prioritize their health, especially their breast health. Breast cancer can affect anyone, but with early detection through regular screenings, the odds of successful treatment dramatically improve.
Let's delve into the importance of breast cancer screening and how DCDC, your leading Diagnostic Radiology Center in Dubai, offers comprehensive and convenient screening packages tailored just for you.
The Significance of Breast Cancer Screening in Dubai
Early Detection in Dubai: Detecting breast cancer early is crucial, and our advanced mammography and ultrasound services are tailored for precision. Early detection ensures timely intervention, providing peace of mind for you and your loved ones.
Personalized Care at DCDC: At DCDC, we prioritize your individual health needs. Our experienced physicians provide personalized consultations, assessing your unique risk factors. Tailored screening plans are crafted to suit your profile, ensuring thorough and accurate screenings.
Peace of Mind for Dubai Women: Regular screenings provide both medical and emotional reassurance. Proactivity empowers you, enhancing your overall well-being and quality of life.
Screening Methods: Mammograms and Ultrasound in Dubai
Mammograms in Dubai:
Mammograms, X-ray images of breast tissue, are pivotal in early detection. Our cutting-edge technology ensures precise imaging while adhering to international safety standards. Your safety and well-being are our utmost priorities.
Ultrasound Services in Dubai:
Ultrasound imaging complements mammography, providing detailed insights into breast tissue. This is especially valuable for women with dense breast tissue or higher risk factors, enhancing the accuracy of our screenings.
Why Choose DCDC for Breast Cancer Screening in Dubai
Community Support in Dubai: DCDC actively participates in Breast Cancer Awareness Month, providing educational resources and support to Dubai's women. Join us in raising awareness about the importance of early detection and regular screenings.
Exclusive Breast Cancer Awareness Month Packages: In alignment with our commitment to knowledge sharing and community well-being, DCDC is offering special packages for Breast Cancer Awareness Month:
Package for women above 40 (299 AED): – Consultation with a physician – Mammogram – Ultrasound
Package for women below 40 (249 AED): – Consultation with a physician – Ultrasound
Embrace this October with confidence, knowing that your breast health is our priority at DCDC. Book your screening today and let us be your partners in breast health. Together, let's raise awareness, prioritize health, and ensure a vibrant future for the women of Dubai.
You can find more about our Pink October Women's Health Packages here.