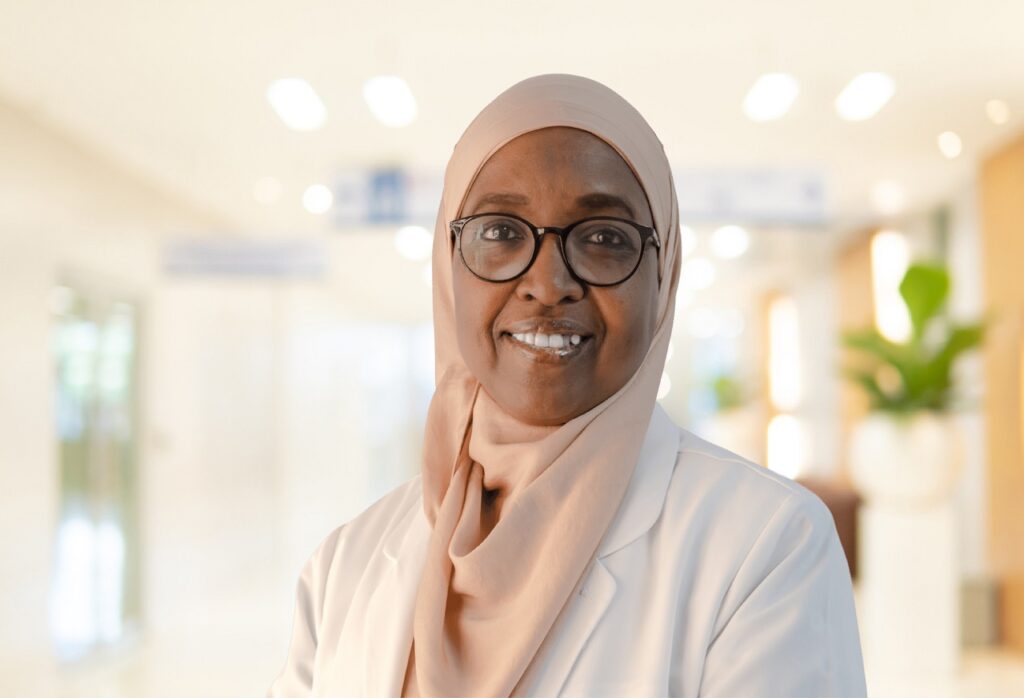 SPECIALIST OBSTETRICS AND GYNECOLOGY
Welcome to the webpage of Dr. Amani Ahmed Ali, a highly skilled and experienced specialist physician in Obstetrics and Gynecology, certified by the UK. With over 25 years of experience in the field, she has established herself as a trusted healthcare professional in the UAE.
Dr. Amani's exceptional communication skills, coupled with her ability to actively listen to her patients, make her an outstanding practitioner. She is fluent in both English and Arabic, ensuring effective communication with a diverse range of patients.
Dr. Amani's qualifications include:
Medical Bachelor and Bachelor of Surgery (MBBS) from the University of Khartoum, Sudan.

Membership and Fellowship of the Royal College of Obstetricians and Gynecologists (MRCOG and FRCOG), UK.

Master of Ultrasound in Obs-Gyn (Ultrasonography) from Sudan.

Advanced Life Support in Obstetrics certification from the UAE.
Dr. Amani specializes in the following areas:
Management of normal and high-risk pregnancies, including comprehensive ultrasound examinations for fetal and pelvic assessments.

Complications of pregnancy at all stages, with a focus on pre-pregnancy counseling and care.

Diagnosis and treatment of subfertility and delay in pregnancy, including ovulation induction techniques.

Investigations and preventive measures for recurrent pregnancy loss.

Management of abnormal menstruation in all age groups, including teenagers, polycystic ovaries, and menopause-related issues.

Comprehensive family planning services, encompassing all methods of contraception, including intrauterine devices (loops) and implants.

Managing acute and recurrent Vaginal discharge and infection.

Screening for cervical and endometrial cancer.

Ultrasound and management of ovarian cysts and fibroids.

Management of menopause-related concerns.
Dr. Amani's expertise and compassionate approach to patient care make her an ideal choice for individuals seeking comprehensive obstetrics and gynecology services.
Book an appointment today to benefit from her extensive knowledge and personalized care.