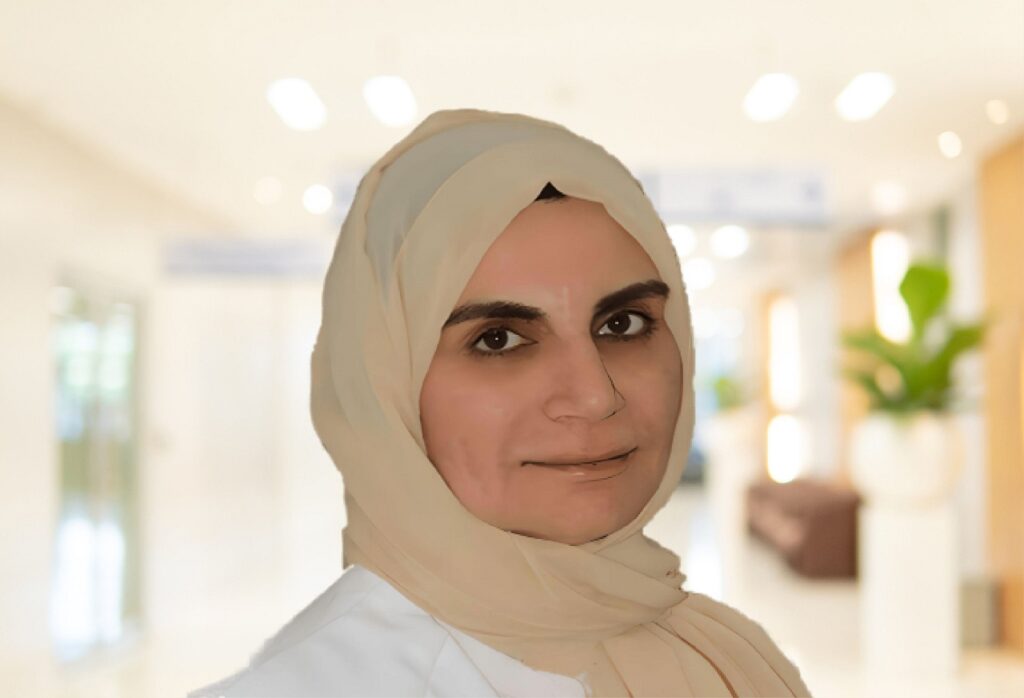 Welcome to the official webpage of Dr. Rabia Alawadi, a highly skilled and compassionate dermatologist providing exceptional care at DCDC Clinic.
Dr. Rabia Alawadi is a dedicated dermatologist with a passion for skincare and a commitment to helping patients achieve healthy and radiant skin. With extensive expertise in diagnosing and treating various dermatological conditions, Dr. Alawadi is known for her personalized approach and attention to detail.
Dr.Rabia Alawadi offer a comprehensive range of dermatological services, including:
Acne Treatment

Allergic skin diseases

Psoriasis 

Treatment of wart 

Corn and callus

Molluscum 

Viral fungul and bacterial skin infections

Alopecia areata

Hair fall

Cosmetic Dermatology

Chemical Peels

Laser Treatments

Skin Rejuvenation
Choosing Dr. Rabia Alawadi means choosing a dermatologist who is dedicated to the health and well-being of your skin. Whether you need treatment for a specific skin condition or are looking to enhance your skin's appearance, Dr. Alawadi 's expertise and caring approach ensure that you receive the best possible care and results.
Take the first step towards healthier and more beautiful skin. Schedule your appointment today to benefit from Dr.Rabia Alawadi experience