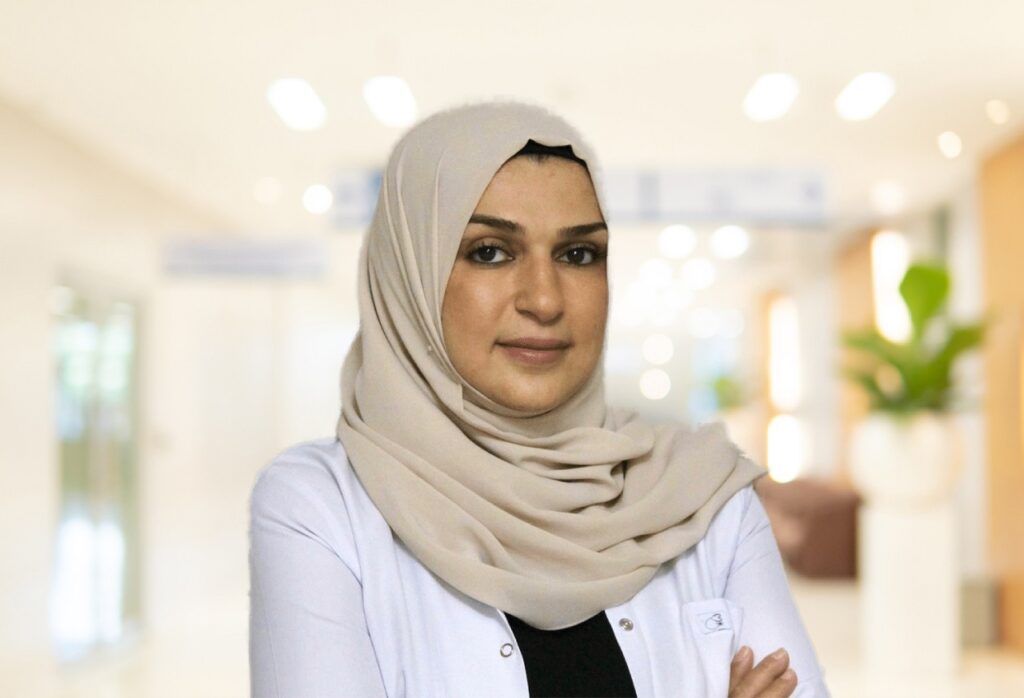 A highly regarded General Practitioner (GP) and Cosmetic Dentist providing exceptional dental care in the United States of America. With a focus on patient satisfaction and a comprehensive range of services, Dr. Al Shurbaji is dedicated to helping you achieve optimal oral health and a dazzling smile.
Experience and Expertise:
Dr. Hiba Al Shurbaji brings extensive experience and expertise in a wide array of dental services, including:
Cosmetic Dentistry: Specializing in smile design, Hollywood smile enhancements, veneers, and lumineers to create stunning and confident smiles.

Prosthodontics: Offering top-notch prosthodontic treatments with the use of advanced materials like Zircon, E-Max, and PFM crowns, ensuring durable and aesthetically pleasing restorations.

Esthetic Composite Fillings: Utilizing modern techniques to provide natural-looking and durable composite fillings, blending seamlessly with your natural teeth.

Teeth Whitening: Employing state-of-the-art methods such as Zoom 2 and Lazer-Zoom 2, Dr. Al Shurbaji can help you achieve a brighter and more radiant smile.

Root Canal Treatment: Employing precise techniques, Dr. Al Shurbaji performs root canal treatments to save and restore infected or damaged teeth, ensuring long-term oral health.

Pulpotomy and Pulpoctomy Techniques: Proficient in advanced pulp treatment methods, Dr. Al Shurbaji can alleviate pain and preserve the health of the dental pulp.

Surgical and Non-surgical Extractions: Offering both surgical and non-surgical extraction options, ensuring a comfortable and efficient experience for patients.

Gum Depigmentation: Utilizing laser techniques, Dr. Al Shurbaji provides effective gum depigmentation treatments to enhance the appearance of your gums and create a harmonious smile.

Scaling and Polishing: Providing thorough scaling and polishing procedures to maintain optimal oral health and a fresh, clean feeling.
Experience the Difference:
Dr. Hiba Al Shurbaji's dedication to delivering exceptional dental care is evident in her attention to detail, advanced techniques, and commitment to patient satisfaction. By combining her expertise with a compassionate approach, she ensures that every patient receives personalized and high-quality dental treatments.
At our dental clinic, we strive to create a welcoming and comfortable environment for all patients. Our state-of-the-art facilities, modern equipment, and adherence to strict sterilization protocols ensure the highest standards of care and safety.
Experience the difference of personalized and comprehensive dental care with Dr. Hiba Al Shurbaji. Contact us today to schedule an appointment and take the first step towards achieving a healthy, beautiful smile that you can confidently share with the world.