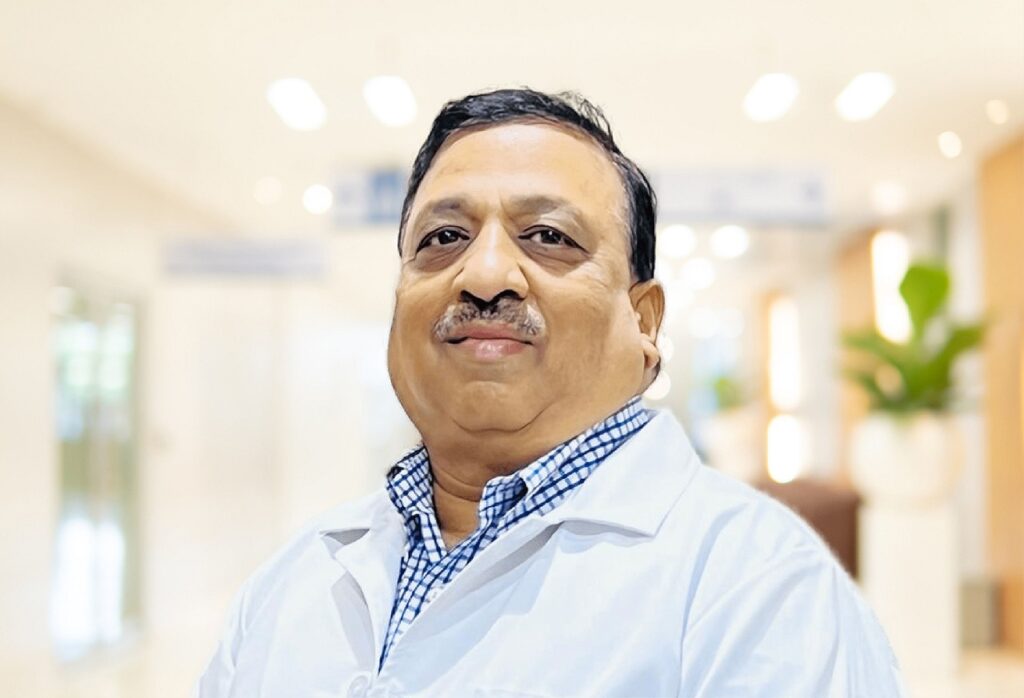 Consultant Interventional Cardiologist
Welcome to the webpage of Dr. Abhay, a highly skilled and experienced Consultant Interventional Cardiologist. Dr. Abhay completed his MD from Geneva, Switzerland, and holds prestigious certifications such as FACC, FESC, and FSCAI from the USA, specializing in Interventional Cardiology. He also pursued further training in Interventional Cardiology in Canada.
Dr. Abhay's dedication to excellence in the field of cardiology is evident through his numerous accolades.
He was awarded the "Prince of Wales" prize for undergraduate research in 1979 and was recognized as the 'Best Student' of Nagpur University. He obtained his MD in Interventional Cardiology from the University of Geneva in Switzerland in 1992, where he received training in coronary angioplasty and cardiac interventions. Additionally, Dr. Abhay completed a Fellowship in Interventional Cardiology at the Montreal Heart Institute in Montreal, Canada.
With over 37 years of experience, Dr. Abhay is regarded as one of the most experienced Interventional Cardiologists in the UAE. In 2002, he played a pivotal role in setting up the first Cath Lab in the private sector in the UAE. Throughout his career, Dr. Abhay has successfully performed over 30,000 coronary interventions, showcasing his expertise in the field.
Dr. Abhay is multilingual, fluent in English, Arabic, French, Hindi, and Marathi, ensuring effective communication with his diverse patient population.
Dr. Abhay's areas of expertise include:
Interventional Cardiac Procedures, including Cardiac Catheterization and Angiography

Coronary and Non-Coronary Cardiac Interventions

Temporary and Permanent Pacemaker Implantations, both Single and Double Chambers

Non-Invasive Cardiac Procedures, such as Echocardiography Stress Testing, Transthoracic and Trans esophageal Echocardiography, ECG Holter Monitoring, and Ambulatory Blood Pressure Monitoring.
If you are seeking expert cardiac care,Dr. Abhay Keshao Pande and the team at Doctors Clinic Diagnostic Center are ready to provide you with comprehensive and compassionate cardiovascular services. Schedule an appointment today to receive exceptional cardiac care from a trusted and a highly experienced Interventional Cardiologist. Your heart health is our priority.